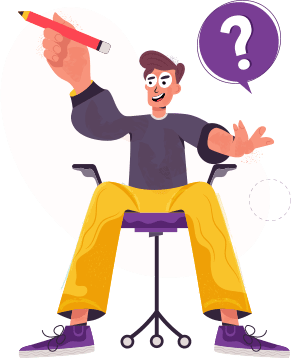 I have to write an essay, but I don't know where to start! Got same problem?
No, I know what to write!
Oh, yeah!
Souq Plan
Introduction
Arabian souqs are famous globally for their authentic collections of carpets, spices, and jewelry. Such shopping landmarks of Arabic countries should be included in all tourists' to-do lists because they reflect the traditional aspects and cultural peculiarities of Muslims. Abu-Dhabi has many souqs that mostly offer luxurious goods and international brands for rich Arabian locals, residents, and tourists. However, people often visit souqs, not for shopping purposes but to be involved in active human interactions. The purpose of this study is to create a new souq proposal in prosperous Abu-Dhabi that would appeal to tourists, city residents, and locals. Thus, a new souq in Abi-Dhabi would offer everyday goods and nutrition products because it is an optimal way to involve residents and locals making it appealing to tourists.
Souq's Proposal
To satisfy and attract new tourists to Abu Dhabi, it is reasonable to build the new Souq in Mohammed Bin Zayed District because of its relevant remoteness from other popular souqs and setting in the city center. First of all, the souq would have local appeal but in the future, it definitely may become a great tourist destination for those who want to experience the cultural peculiarities and traditions of the local citizens and buy authentic goods and food.
Offering
The main offerings of the souq would be everyday goods and food. There would be no expensive and often purposeless souvenirs but only goods that are in great need of an average Abu Dhabi resident or tourist. Textiles, clothes, household goods, and furniture together with traditional Arabic spices and sweets can make this Souq attractive not for residents only but also for tourists who are interested in visiting an authentic Arabian place with Arabian traditions, language, and music (Abu Dhabi Urban Planning Counsil, n.d.). Thus, the Souq aims at differing from those targeted at rich tourists predominantly and suggests new local commerce and social center. The Souq would be built on the cultural, ideological, and commercial basis of Marrakesh souqs.
Local appeal. The Souq would appeal to the local citizens with its extensive offering of everyday nutrition products and household goods. A range of fruits and vegetables together with carpets, home textiles, and clothes would make this souq a frequently visited place by locals. Additionally, a great variety of traditional Arabic sweets and spices that are the main attributes of daily Arabian meals may become an additional bonus of the souq proposition.
Resident appeal. The Souq would be attractive for Abu Dhabi residents because of its active commerce and variety of goods to buy. Additionally, residents would make a profitable business based on the Souq. The most reasonable goods for buying among the Abu-Dhabi residents would be textiles, clothes, household goods, and furniture because they may be transported to different parts of the Abu-Dhabi Emirate as well as other Emigrates with no property loss. The Souq aims at being not only an appropriate place for buying and selling products but also for different currency trading activities.
Tourist appeal. The tourist appeal of the souq would be accomplished by its authenticity and a wide variety of goods at a reasonable price. Using an example of Marrakesh souq, the new Abu Dhabi Souq would submerge tourists of different origins and nationalities into an authentic Arabic culture with its corresponding rites and traditions. People would arrive there not only to buy some goods but also in order to be involved in different Arabian interactions. Street food and traditional sweets would become an appropriate attraction for those who want to test the UAE traditional cuisine.
First-time customers get
15% OFF
Elements to Consider
Environmental elements. The main environmental elements to consider on the way to a Souq establishment are geographic locations such as desert or coastal areas, transportation, and population. Thus, the Souq would be built not in the center of the Abu Dhabi tourist area but with a reasonable remoteness from it. Furthermore, geographically would be set in the middle of the city with great transportation facilities. Thus, either the city residents or tourists will be able to reach the Souq. The last environmental element is the local population which is in a great significance from the perspective of the idea that the locals would contain the heart of the souq that will attract other city residents and tourists to experience the Arabic interactions and different cultural practices.
Cultural elements. The main cultural elements on the way to form the Souq offering are Muslim traditions and religious beliefs. Thus, it should take into consideration the restrictions on food (pork) and special nutrition demands (Ramadan). Taking into consideration the idea of authenticity and closeness to Arabic traditions and culture, there should be free access to prayer for Muslims. The Souq would also take into consideration the main clothing traditions, food, and home decor preferences since it should be a place frequently visited by locals and residents and, thus, an authentic tourist attraction.
Existing offerings in Abu Dhabi. The existing offerings of Abu-Dhabi most visited souqs are jewelry, fragrances, historical artifacts, souvenirs, world's most famous fashion brands traditional carpets, spices, and other luxury goods. The most famous souqs in Abu Dhabi are located in tourist places, such as coastal seas and architectural attractions. In this regard, the currently offered goods are expensive and oriented to high-income tourists who want to rest and spend money on different Arabian wares that may be often overpriced. The main trends of these offerings are the luxury segment and international brands. Thus, these souqs are losing their primary authenticity.
Global Example and Existing Abu Dhabi Markets
World Trade Center Souk has a unique offering of traditional Emirati fragrances, antique jewelry, historical artifacts, and mounds of spices. Such a great assortment of goods is popular among tourists; however many locals come to the souq to experience the traditional Arabian past (Abu Dhabi Tourism & Culture Authority, n.d.). A great advantage of the Central Market Souq is its link to the Center Mall which makes it very comfortable tourist destination.
Souq Qaryat Al Beri is also famous for its water locations it has specific Venetian influences that are strongly incorporated into Emirati culture. The souq is a common tourist place that demonstrates Arabian hospitality and warmth (Abu Dhabi Tourism & Culture Authority, n.d.). It has a great offering of local brands that are very popular among tourists. Its great advantage is numerous coffee shops and restaurants on the waterside that attract many tourists.
Carpet Souq is an authentic and very popular souq in Abu Dhabi since it suggests traditional high quality carpets from Iran, Afghanistan, Pakistan, and Turkey. There should be also admitted a Gold Souq that ensures its visitors experience a great offering of jewelry from all over the world. The souqs are considered to be places of luxury goods and are popular not only as a great tourist attraction but also as a frequently visited place by Arabs. Despite the high prices, bargaining is a great tool to lower the price even twice. Additionally, new souqs with unique offerings should be created.
The Medina of Marrakesh is a great world example where a souq has become the center of the city and the region. Its public space is a combination of legendary architecture and narrow passageways of the souqs. They are the main places of the city's commerce, social interaction, and hospitality. Therefore, Medina in Marrakesh is a relevant example of an active public space organized in the center of the souq environment relevant to other Arabian cities in which public places are often inhospitable (Bigio, 2010). Shoppers from all over the world expect to visit different parts of the Marrakesh souqs where shoes, carpets, perfume, spice, and leather are offered. Thus, the Marrakesh souq is the great example of a city with the souq being the main place of human interactions. This idea may be successfully borrowed for Abu-Dhabi.
SWOT
Strengths
The main positive attributes of the current Souq proposal are people who play the main role in creating the authentic atmosphere of the Arabian market. Market offerings would differ from those oriented predominantly to tourists, and it would be the main advantage compared to other competitors (Berry, n.d.). Thus, many local people and Abu Dhabi residents would come there with the aim of trading different goods, performing currency operations, and interacting with each other. Other positive aspects of the Souq establishment would be its central location as well as convenience for locals or residents and tourists. Thus, all these aspects would be the main strengths of the project.
Weaknesses
The main internal negative factors may be people's perception of the Souq since many tourists and residents of the city are rich people who would prefer to visit luxury shopping malls and supermarkets for buying goods. Besides well-developed transportation facilities, this area still needs improvement to ensure the shortest and cheapest way to the Souq. Additionally, some difficulties may emerge with producing authentic goods for selling since many wares would be imported or produced on a large scale.
Opportunities
The business has great opportunities taking into consideration the amount of Abu-Dhabi population and number of tourists. There is also sufficient experience with other souqs such as Carpet Souq or Gold Souq built in the areas of the most attractive tourist destinations. These souqs are very popular among residents as well as tourists and generate great profits for their owners. The opportunity is ongoing, and there are already many examples of its successful implementation such as Abu-Dhabi's most popular souq – WTC Souq. Thus, the faster the idea will be brought to life, the more income and supporting ideas it will produce.
Threats
The future negative factors of Souq's business idea are the growing number of competitors such as the World Trade Center Souk which may become a very popular and easy-to-reach destination for all visitors. Additionally, numerous factors beyond the control may emerge, such as safety and security issues that may decrease the number of foreign tourists or changing the value of oil that is the main source of the UAE's prosperity and enrichment. These factors may cause shifts in the state's economy and consumer behavior that would endanger the business' sustainability in the long run.
Conclusion (Summary)
It seems that the suggested Souq will be a successful idea in Abu-Dhabi due to the following reasons. First, the souq is a traditional example of Arabic socio-economic and financial interactions that exist in most countries of the Arabic world. Secondly, it would differ from already existing ones by its location and offerings since it should be located in a geographical center of the city with a reasonable distance from other popular souqs. Additionally, it would not offer the luxury goods of international brands but rather Arabian authentic goods and nutrition products that are in great demand among Abu-Dhabi residents, local people, and tourists. Third, its target audience would involve all people who contemporarily or permanently live in the city. Thus, many visitors are expected every day. Finally, this souq is indented to be built in the tradition of the world's most popular souq in Marrakesh. All these factors would contribute to the successful implementation of my business idea.
Free formatting
Free revision (within 2 days)
Free title page
Free bibliography
Free outline (on request)
Free email delivery
Free formatting
We Guarantee
Quality research and writing
BA, MA and PhD degree writers
Complete confidentiality
No hidden charges
Never resold works
Complete authenticity
24/7/365 Customer Support
Paper Format
12pt. Times New Roman
Double-spaced/Single-spaced papers
1inch margins
Any citation style
Fully referenced papers
Up-to-date sources
Related essays
Customer`s comment
13 days ago
Dear Madam or Sir, Thank you for your competence and high standards. My paper was wonderful! I shall recommend your writing services highly. You are far and above better than other writing services that I have used. Your professionalism, attention to detail, high quality writing and great prices are a few of the reasons why I will never use any other writing service. Thanks again.
Customer
Customer`s comment
5 days ago
I needed to edit the paper slightly, but nothing major. All in all, an excellent job. Thanks for the help!
Customer
Customer`s comment
22 days ago
I would strictly recommend this essay website! The writers are really cool. They write high quality content within very short time.
Customer
Customer`s comment
2 days ago
I was irritated because of my research papers assignment. I even could not sleep at night. Moreover, I did not have proper experience and free time to work on my writings. This essay site is my hero! You helped me coping with all my writing problems! I became more confident as I received the highest grades! I cannot express all my emotions about this. Thank you!
Customer
Customer`s comment
9 days ago
I think there are lots of different writing services, but not all of them offer high quality academic writing. Therefore, I choose this essay papers writing provider as I am 100% sure that I get only high quality papers within the shortest terms!
Customer