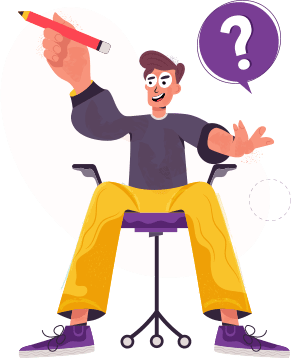 I have to write an essay, but I don't know where to start! Got same problem?
No, I know what to write!
Oh, yeah!
Introduction
After the Surgeon General Report on Mental Illness was published in 1999, more attention has been given to the improvement of the provision of the public mental health care. This renewed energy has been mostly focused on implementing practices that are based on the availability of evidence. According to Shives (2007), the response to mental illness crises has not been very comprehensive. There is a need for stabilization of these services. Practice should be based on evidence because it constitutes an important element of the public mental health care services. A considerable amount of evidence is available, which suggests that mental crisis response services can be improved in order to make these services better for consumers (Shives, 2007). An improved program for a psychiatric crisis team will help to reduce the number of patients who have to stay within the hospital while undergoing treatments. It will allow more patients to gain access to these services at the same time. In most communities, it is the duty of the team that responds to crisis to be in charge of the health of the public, and also to ensure that the community functions well at all times.
Reasons Why A Program for A Psychiatric Crisis Team Is Necessary
According to Sears & Rudisill (2005), there are many reasons why it is necessary for a crisis team to have a well laid out program for responding to a crisis. One reason is the prevalence of mental illnesses in the society today. One out of every five individuals suffers from a mental illness at least once in a year. A survey done  in 1997 by the National Hospital Ambulatory Medical Care shows that the number of times when the mental illness is presented by outpatients comes as the second most frequent, right after the diseases concerning the respiratory system (Sears & Rudisill, 2005).
The second reason why it is necessary for a mental psychiatric team to have a well laid out plan is the fact that mental illnesses have had a big impact across the globe. The World Health Organization did a survey called "The Global Burden of Disease" in which they discovered that more than half of the top ten causes of disability in children below the age of five are mental disorders.
Beck (1992) confirms that mental illnesses can be either intermittent or long-term. Research shows that mental illnesses hav become prevalent in the society and are proving to be very costly to the governments, especially in the developing countries with the still struggling economies. The problem has become so serious that it cannot be ignored or wished away any more. It is, therefore, necessary to establish a psychiatric crisis response services system that is well coordinated. In order to meet the needs of the community effectively, a range of social services is required (Beck, 1992).
Purpose of a Psychiatric Crisis Response System
Every community always has people who suffer from mental disorders. An able response service system is of immense importance for an individual who is going through a psychiatric crisis. As such, a competent system should be capable of providing certain services. First and foremost, a good response system should be able to provide aid that is accessible to patients and is provided in a timely manner. The program I am going to develop should also enable patients to access a number of options for stabilization. These stabilization services should allow patients to become stable as soon as possible. The program can do this by assisting patients to get back their usual ways of functioning.
A good program should also be able to increase the tenure of those suffering from a mental illness in the community. Having undergone the program, patients should be empowered and should be able to recognize the situations that lead them to a crisis and be empowered to deal with those particular situations. Natural supports are very important for a mentally ill patient. As such, the program should be able to increase their social network in the community and to empower them to use these social supports in preventing a similar crisis (Bridgett & Polak, 2003).
Objectives of the Business Plan
While formulating the business plan for the psychiatric crisis team, it is important to have well laid out objectives that the psychiatric crisis team hopes to achieve. The first objective is to be in a position to resolve crises for people who suffer from mental illnesses. The response system should be available at any time of day and night all week round. The program will also require well trained staff to handle such patients. The process of recruiting and retaining well trained personnel can be done by a team or even in a outsourced way from a human resource solution firm. These firms have the ability to identify appropriate individuals who are culturally and linguistically competent. These staff should also be able to interact freely with members of the community and be able to serve all age groups. A staff member should know how to handle adults, adolescents, young children as well as whole families. The other objective for the psychiatric crisis team is to be able to serve as a resource for the community in cases of a psychiatric crisis. The team should be able to stabilize individuals or even refer them to other institutions providing mental health care. The team should be capable of providing health care to all members of the community who are in a crisis.
The team will also aim at providing a link that is appropriate in the care of individuals suffering from a mental illness. The team will also make arrangements that will do away with the use of the law enforcement as the main method of responding to a crisis that is mental in nature. It will lessen to a large extent the criminalization of people who suffer from mental illnesses. The plan is also to avail adequate services for patients who are diagnosed with several cases of mental illnesses. There are also those patients who have disorders that are co-occurring or conditions that are accompanied with serous medical conditions.
The other objective provided by the business plan is to provide a wide range of crisis solving services that can discourage patients from being admitted to the institution and instead receiving support at home. The point is to reduce the number of individuals under psychiatric hospitalization. It will reduce the number of individuals in the emergency rooms, which eventually leads to less crisis response costs as the patients receive care from family and friends.
Another factor that the business plan for the psychiatrist crisis response business has to deal with is be the issue of transportation. There are two ways how patients can be transported. The first one is directly by transport, i.e. patients are transported directly to the institution. The second means of transportation is through an arranged means of transport, i.e. patients are transported through some arranged means to the institution for treatment. The response team will seek to establish links with other healthcare service providers in order to get resources that are necessary in responding to a crisis. From time to time, the team will need to give patients medical clearance and services such as toxicology screens as well as lab work. There are those mentally ill patients who will, from time to time, require detoxification services that are either medical or non-medical. As such, links with other health care providers is very important for a psychiatrist crisis response team.
First-time customers get
15% OFF
The crisis response team will also have the responsibility of ensuring that the needs of the patients and their families are met. Proper follow-up activities are conducted after a crisis has occurred. The team aims to be able to incorporate the evaluation of protocols that may check the effectiveness of crisis response services provided by the team.
Components of a Crisis Response System
There are those components that any crisis response service must have. An important component of a crisis response system is a well maintained telephone service. The telephone service should be handled by staffs that are skilled and well trained to handle the customers in a professional way. A person in charge of the service should be able to assess the situation before making referrals that are appropriate depending on the cases at hand. Afterwards, an emergency response team is dispatched to the place where urgent interventions are needed.
The good thing about the Mobile crisis unit is that it is able to respond to a psychiatric crisis within the shortest time possible, sometimes even within an hour. These psychiatric crises can occur anywhere within a community including people's homes, in schools or sometimes even in emergency rooms in hospitals. It is also important in a residential crisis that the response team arranges services that are short-term in nature. These may include apartments or houses. These houses may be foster homes where the recovery of patients is supervised. It is also important that the care services that are urgent and have the capacity to intervene immediately are established (Morrison, 1998).
Previously, psychiatric crisis services were viewed as services that should operate on the outskirts of the health care system. This view is, however, changing with more people recognizing the fact that they are main-stream and must operate independently and complement other services. As such, Crisis services are needed in almost all areas of the community including social service, legal issues surrounding mental illnesses, medical services as well as the safety of the community. Psychiatrist crisis services are involved with several other aspects of the community. Therefore, the services should be promoted through the use of a "systems" approach. Adopting the "systems" approach will ensure that each aspect the life of an individual who suffers from a mental illness is given the necessary attention.
Important Partners
A crisis service system that is well designed should not exist in isolation because it is important that all partners involved in the psychiatrist crisis response exercise understand their duties and responsibilities. This knowledge is very important before any of them attempts to carry out their functions.  Due to this reason, it is important that there exists close cooperation between the psychiatrist crisis service systems and other health service. It will be important in ensuring the overall success of the crisis system.
The team will identify some organizations and industries that it will collaborate with in order to succeed.
First people that the psychiatrist crisis service team will have to collaborate with if it is to succeed are the Outpatient Providers. The crisis service system needs to cooperate with outpatient providers in order to serve patients effectively. These outpatient services will assist the crisis service system in the coordination of treatment. The outpatient providers are important, especially when the crisis service providers have completed the stabilization process. Their services are required if the consumer is to be successfully transitioned back to the state of normalcy. These outpatient service providers assist mentally ill persons through services that are community-based and that are less restrictive.
The collaboration between psychiatrist crisis service providers and outpatient service providers will be formalized. It can be done through memoranda of agreement. These memoranda of agreement will be important in addressing some responsibilities and duties of the partners. It will be important that the outpatient services providers are accessible. The role of the management staff should be very clear in the memoranda of agreement. Service providers should be available at places that are convenient for their existence and new consumers. Service providers should be available at all times and be ready to participate in planning treatment. They should be ready at all times to accept patients who have been referred to them within the shortest time possible. They should also be willing and able to avail blocks of times for appointment that can be used exclusively by the crisis service response team (Monahan, 1988).
Another health care provider that psychiatric crisis service team will have to cooperate with is represented by emergency rooms in hospitals. Often, an individual who is in a psychiatric crisis will come into contact with emergency rooms in the hospital before he or she reaches the psychiatric crisis service system. It is a legal requirement that any patient who arrives at a Hospital emergency room receives treatment. This law requirement includes people who are undergoing a psychiatric crisis (Monahan, 1988). While some emergency rooms are well equipped for handling such psychiatric crises, there are those hospitals that lack this equipment and are, therefore, not able to deal with mentally ill patients who are brought to them.
A close collaboration is, therefore, required between hospital emergency rooms and the crisis response team in order to provide assistance to the emergency rooms. They may even help the personnel in the hospital by offering free or subsidized training on issues concerning the provision of care to patients who are mentally ill. This program will also require the personnel of the crisis service response team to be available over the phone any hour of the day (Cohen, 2000).
The psychiatric crisis service team, apart from collaborating with hospital emergency rooms, will also collaborate with law enforcement agencies. It should, however, be noted that these law enforcement agencies should have minimal contact with patients. Ideally, the law enforcement officers should come in and out of the process as quickly as possible. They should, however, remain committed to the safety and well-being of mentally ill people in the society. The way the crisis service response team operates depends on the community and the design of this particular program. The program allows the law enforcement officers to call the phone lines of the psychiatric crisis services to request assistance for a community member who suffers from a mental illness, has abused a substance or is homeless. This information is given top priority, and the case has to be dealt with immediately (Kennedy, 2001).
It is very important that the crisis service team collaborates with local fire departments because fire departments will be able to contact the crisis service team for assistance in the event of an emergency. The personnel of the fire departments will call the Phones at the crisis service offices and request intervention in case they realize that they have responded to a distress call that involves psychiatric crisis. The crisis service team may also call the fire department if their help is required in evacuating a psychiatric patient who has been involved in a fire related accident. Again, it will be important for the responsibilities and roles to be clearly defined, so that there is no confusion in the collaboration.
This program will ensure that the crisis service team is available to everyone in the community. They will have to deal with agencies such as the Child and Family Services as well as Adult Protective Services. Most of these agencies will seek the help of the crisis service team on behalf of those they serve. The phone lines at the crisis response service team offices should be able to update its record of agencies in the community on a continuous basis. This database should include kind of services offered by the agencies, their contact information as well as procedures to be followed in accessing them. The ability of the database to update itself on a regular basis is necessary in order to deliver up to date information to potential clients who may sometimes need to contact the crisis service team due to their various health needs. As such, the phone service of the crisis service team should be able to provide a link between a potential client and another agency in the community (Cohen, 2000).
This business plan for the psychiatric crisis service team contains components that will create marketing opportunities that could generate an income for the team. It will be through marketing the idea to players that are usually considered non-traditional. The revenue generated from these marketing ventures will help the crisis response team to offset the part of the service. The psychiatric crisis service team could use their ability to respond to emergencies round the clock. The team will provide coverage for after-hours, particularly for outpatient service providers. They will also provide phone coverage in the neighbouring community. Private practitioners and government agencies could also hire the crisis response service team to cover their phone lines.
Target Populations
This business plan is also going to identify the target population of the psychiatric crisis service team. At the beginning, this program will aim at serving and treating those consumers who choose to use mental health services that are public.
As psychiatric crisis services are very similar to hospital emergency rooms, this program will operate under a "No Reject" policy. The "no reject" policy demands that all patients are treated properly regardless whether they are able to pay or no. It is possible that after a while other members of the society, for instance the homeless, orphans and women in abusive marriages, will begin to seek refuge with the psychiatric crisis response team (Morrison, 1998).
Furthermore, careful planning and coordination will be necessary, especially concerning the fact that other related components of the society should be sympathetic with people responsible for taking care of the particular members of the society . Psychiatric crisis response is not designed to provide refuge for members of the society who are not mentally ill. If such matters are not dealt with amicably, the program will soon appear in a serious financial peril.
Finally, it is essential that proper budgeting is done beforehand, so that the psychiatric crisis response team knows the amount of money they will require to run the program sufficiently. A budget will also help them to embark only on projects that are realistic and can be achieved.
Related essays
Customer`s comment
20 days ago
The work I received from your writers was much better than expected, especially considering the affordability of your services! This is so impressive! I wasn't aware, previously, that companies like Essays-Writer.net even existed, but then again, I'm pretty sure you are the only one that is this good. I have heard a lot of bad things about other writing companies, but never a negative word about Essays-Writer.net. You are reputed as being the best, and I, for one, am convinced that this is true.Thank you for the outstanding job you did on my essay and research papers.
Customer
Customer`s comment
2 days ago
I thought that essay sites could not really help anyone getting professionally written papers. However, I was wrong. This writing service demonstrates only perfect writing and professional writers. They have done a great piece of work for me.
Customer
Customer`s comment
20 days ago
Finally, I turn to a trusted and qualified custom essay papers writing service. It is great that this essay site offers its services round the clock. Moreover, the quality of papers is amazingly high!
Customer
Customer`s comment
21 days ago
I am very excited that I found a writer who is very keen with instructions and follows them to the letter, thanks once again.
Customer
Customer`s comment
11 days ago
My professor told me that the essay you wrote for me was the best one in the whole class! Thanks for doing such a good job. Compliments from this professor are rare!
Customer