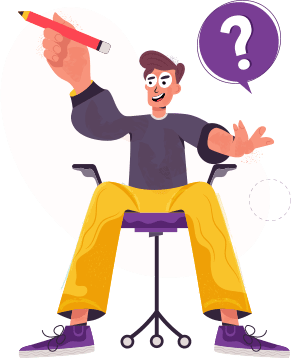 I have to write an essay, but I don't know where to start! Got same problem?
No, I know what to write!
Oh, yeah!
Yahoo, Google and PayPal Private Policies
On its part, Yahoo treats personal information with the highest degree of concern required. However, there are cases when the information can be shared to third parties. For instance, one's personal information can be shared to third parties whenever it is ascertained that the third party is working on behalf of Yahoo, whenever there is an obligation to respond to legal cases and court orders and whenever there is merging of companies so that Yahoo gets to own a newly merged company for which the information is passed transferred. Yahoo reserves the right to alter some of their policies. However, the alterations are made known to customers prior to the changing exercise. Consequently, Yahoo cannot share identifiable personal data with their close business partners. These business partners are mostly advertisers who include financial service providers as well as non-financial service providers.
First-time customers get
15% OFF
On the other hand, Google makes use of personal information to improve on their customer's services. Personal information cannot be shared with other third-parties unless the user consents to the arrangement. However, there are cases whereby the information can be shared. For instance, data needed for legal reasons and in the course of external processing of data by third-parties. The company reserves the right to alter the components of its private policies on a regular basis. However, this can only be done with the consent of the user.
For PayPal Company, the sharing of personal information is almost automatic given that the company provides payment services with third parties and merchants included. Whenever a sale or purchase is made the company provides personal information to the third party in order to verify the entire process. However, sharing of information to third parties is an agreement that is reached upon with the owner's consent to owning and using PayPal services. An abrupt alteration of privacy policies without the customer's consent might reduce loyalty to the company since the changes might be taken to mean an upper edge over the customer's service use. This might thus led to the customer ceasing from using the services offered as they will seek other better alternatives. It should be noted that, in such cases, customers feel short-chained and hence they will conduct personal analysis in order to minimize the risk involved.
Related essays
Customer`s comment
16 days ago
There is a good reason why I am a repeat customer at Essays-Writer.net. I can always count on your writers to produce exactly what I request. If my paper needs 12 pages, they will write 12 excellent pages. If I need a paper that is formatted in MLA style, they will do it for me without a flaw. If I need them to take a certain perspective, I can count on the fact that they will do it intelligently and convincingly. I am thrilled to have discovered Essays-Writer.net, because this is a writing company that is 100% dependable and who produces excellent written assignments. Thank you so much for what you do.
Customer
Customer`s comment
7 days ago
Essays-Writer.net is a trustworthy company that I have been using for the last couple of years. I am employed with two different companies. Needless to say, time is a continual issue. If not for your help, I would not have been able to make it through these 2 years. I have no doubt that you are absolutely the best writing company anywhere! You have bailed me out repeatedly with my written assignments. Each and every one of them has been well-written, interesting and exactly what I needed. Thank you so much for coming through for me time-after-time.
Customer
Customer`s comment
10 days ago
Don't get me started! I could talk all day about what a great writing service Essays-Writer.net is! I could sing your praises to the rooftops! Because of you, my GPA has remained high throughout my college years, because you have always been there to give me high quality writing when I needed it most. Thank you, from the bottom of my heart. I will continue working with you, for sure.
Customer
Customer`s comment
25 days ago
Thank you for a great job on the research I needed for my thesis. It truly shortened my workload, and I was able to proceed with organizing the content.
Customer
Customer`s comment
10 days ago
Once again, I have sat down at my computer, because I feel I owe you big thanks. There is just no way to express how grateful I am for everything you did to make my research paper as good as it was. My professor gave me an A+ on it, which is the first A+ I have received during my entire college career.
Customer